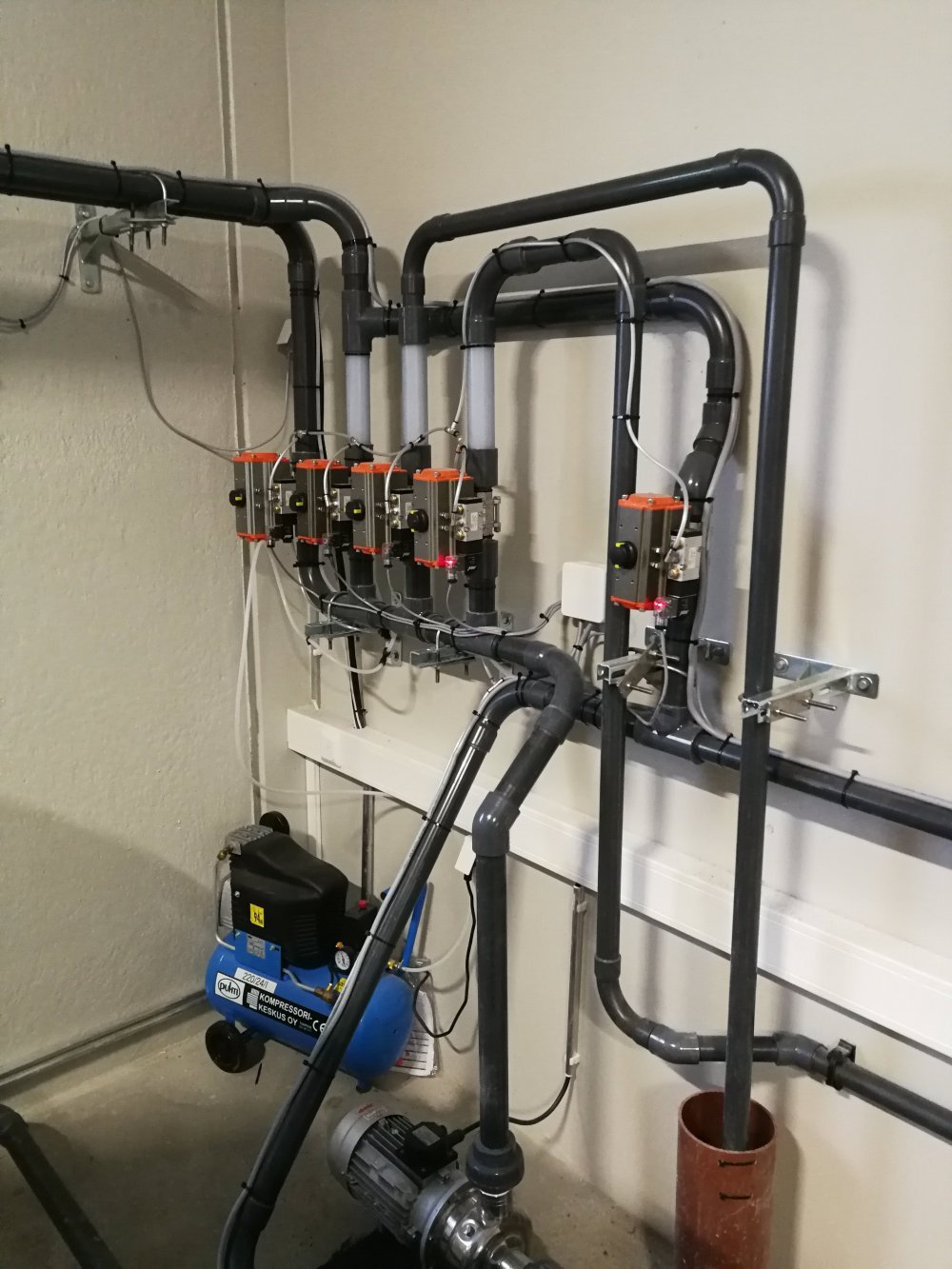 Automatic Calf Feeding System
Modern technology utilizing calf feeding systems reduces manual work. The system we developed is primarily aimed at the needs of larger units.
TEWE Elektronic Computer

A Windows-based computer system automatically controls the preparation of feeding and pipe cleaning after each mix.

Mixing Tank

800-liter mixing tank for mixing calf feed. Pump and mixer are controlled by a frequency converter. Acid dosing in the mixing tank.
Automatically timed acid fog handles the disinfection of the tank.
Automatically timed power wash once a week ensures hygiene level.
External tank heating ensures hygiene inside the mixing tank.

Milk Distribution

Milk distribution is done along the pipeline to the calves using stainless steel ball valves.
Ball valves are automatically controlled and their housing structure is designed for hygiene so that dirt does not remain inside.
Contact us ›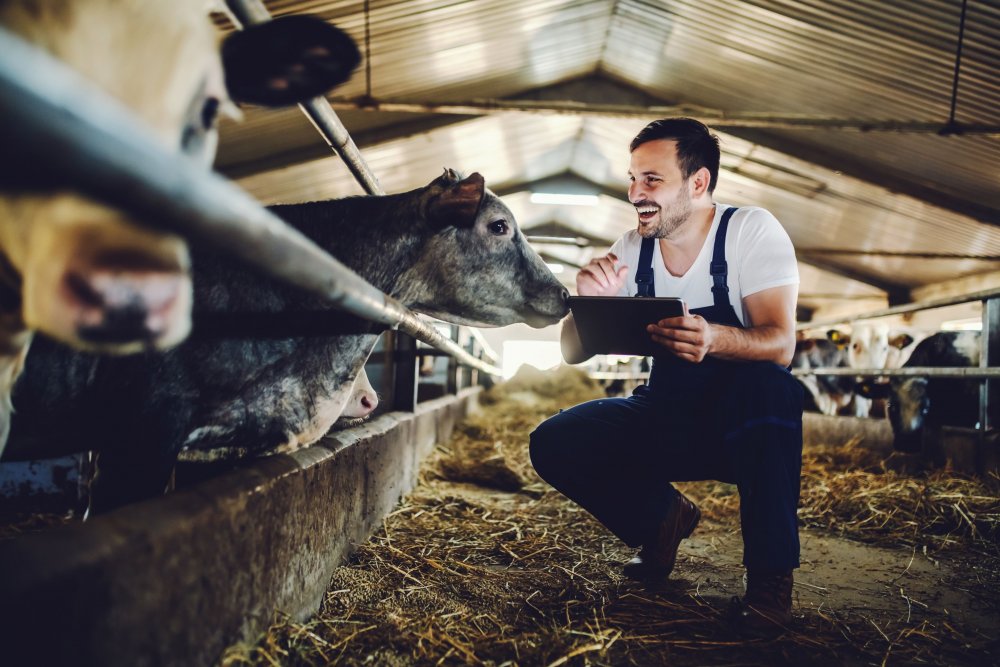 Barn Ventilation
We deliver and install a ventilation system for the barn as a turnkey package. From our online store and shop, you can also get individual devices and, for example, spare parts.
Multifan Ventilation Systems
Multifan is among the world's most renowned air conditioning system manufacturers. Multifan's air conditioning devices are of very high quality, durable, and suitable for almost all types of ventilation and almost all animal spaces. We also provide Ziehl Abegg fans.
Multifan flange or duct fan (IP55, insulation class F)
Cast aluminum shell, high-quality plastic flange, flame-resistant plastic back cover, and in the flange fan, the rotor is nylon glass fiber polypropylene. Powder coated protective shell.
Parts and grease-filled ball bearings can withstand a heat of 155 degrees.
Quieter motors compared to competing products.
Hotraco Agri Controllers
For simple environmental control, it can also be used for heating control.
Possibility for seven different controls. Heating output can also be used for cooling.
The controller can be connected as a slave to ORION-V, thus allowing ventilation curves to function.
Environmental computer for individual departments requiring more precise control. Continuous or step-by-step control. Measuring air volume and setting constant negative pressure is possible.
Possible to connect two different sources of heat for heating control.
With a humidity sensor, it is possible to control air cooling based on humidity.
Sirius-V has both a timer and a counter function, which can control and measure water consumption.
Using curves allows temperature control based on the age of the animals. Negative pressure and heating curves are also possible.
Multiple SIRIUS and ORION computers can be connected to a PC via the CAN bus.
With a PC connection and the Rainbow+ management program, air conditioning conditions can be changed centrally from a computer using clear images. The PC screen displays the control and alarm status of all sections.
THOMAS Climate
A versatile climate and management computer suitable for one to twelve rooms.
An easy-to-use controller with clear icons visible on its large screen.
Manage all processes anywhere and anytime: With ThomApp, you can control one or more computers remotely with a smartphone or tablet.
Incoming Air Vents
We use high-quality products from the Dutch TPI.
Contact us ›